UK Port of Blyth is working on its largest oil and gas decommissioning project to date, covering several topsides and jackets from three North Sea platforms, which have been removed by Heerema Marine Contractors' second-largest semi-submersible crane vessel (SSCV), Thialf. . .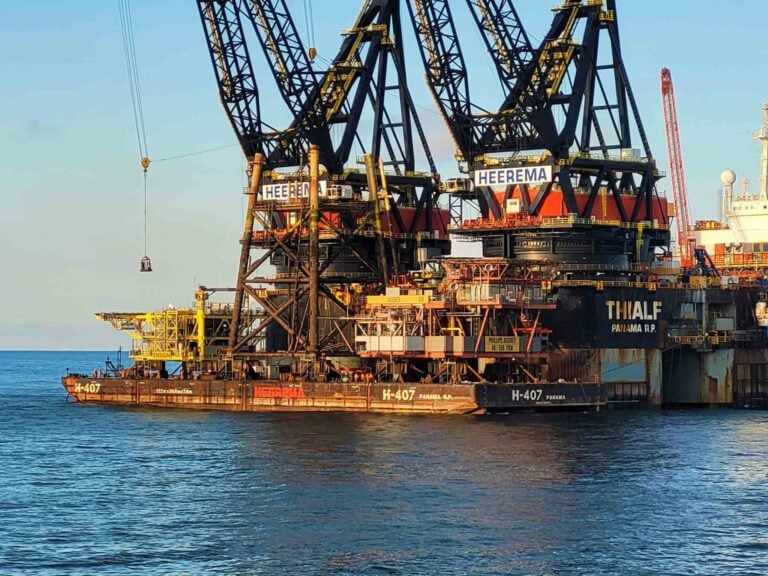 Port of Blyth has recently been brought up Three topsides and three jackets – Removed from the North Sea during a single mobilization by Hirema Marine Contractors Theilf Ships – operated at its Battleship Wharf Terminal, which is home to the port's decommissioning facility, in partnership with Prudhoe Thompson – Main contractor and designer of the project.
According to Hirema, as part of the decommissioning campaign, deep sea is restored Marine infrastructure from six assets later this year. Now that the structures have been safely removed from the North Sea, they will be recycled by Prudhoe Thompson in the port of Blyth. These structures were removed from two barges and transported to the decommissioning facility using SPMTs, where they were placed on purpose-built stools ready for demolition.
With a gross weight of around 7,000 tonnes, the Port of Blyth claims the delivery demonstrates its handling capabilities as required. "Excellent planning and a well-coordinated operation." The project involved several contractors from the port's supply chain, including Mammoet, who assisted with SPMT operations, and Harlyn Solutions, who provided design and engineering support during load-out.
Martin LawlorPort of Blyth Chief Executive commented: "By combining Thompson of Prudhoe's decommissioning and demolition expertise with the port's offshore energy cargo-related handling capabilities, customers are able to rely on first-class service based on quality, safety and performance. We have now established an excellent track record of successful high-profile decommissioning projects and look forward to supporting further decommissioning projects across the offshore energy sector."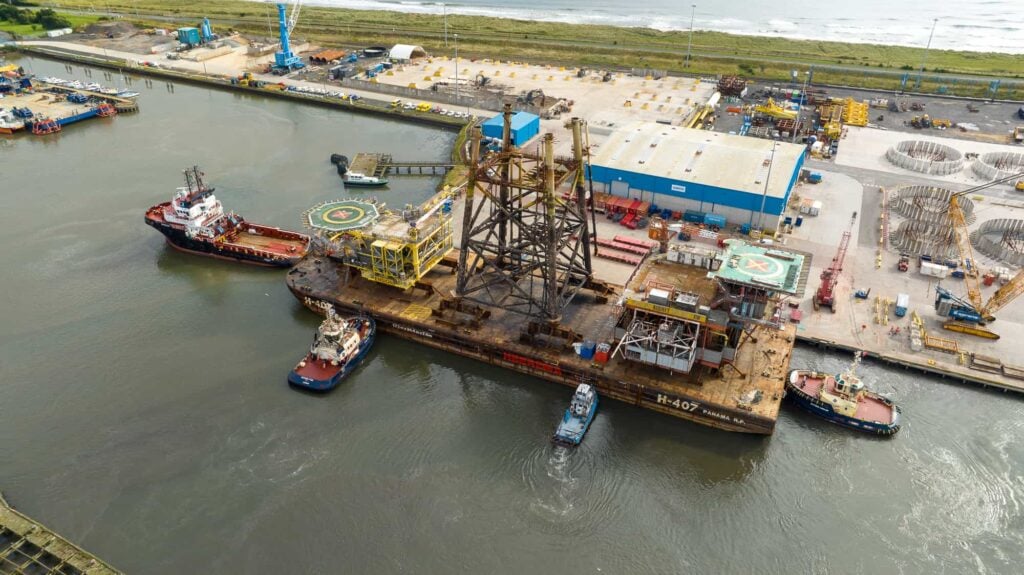 Following the safe delivery of three topsides and jackets, Prudhoe's Thompson will now progress to structural inspection, surveying and make-safe, prior to demolition, which will include mechanical means and lifting operations. All waste is expected to be sorted and segregated as work progresses, allowing for a higher percentage of recycling in the coming weeks and months.
Tom KornerOperations Director of Prudhoe Thompsons commented: "We are delighted to have the opportunity to liquidate these assets on behalf of our client. This project gives us a strong platform to demonstrate and promote our capabilities to the offshore industry for all future shore demolition and waste disposal requirements."
Located on the east coast of the UK, midway between Aberdeen and Great Yarmouth, the decommissioning facility at Port of Blyth offers a 2.3-hectare designated site handling up to 50,000 tonnes of materials per year, including NORM. The port indicates that it is well placed to serve all sectors of the North Sea.
Hirema has held several decommissioning jobs over the years. One of these platform removal campaigns was completed a few months ago by the United Kingdom's Thialff vessel.
The ship wraps up another decommissioning assignment in August 2022, removing Kinsale Alpha topsides in the Celtic Sea.